Meetings in Schools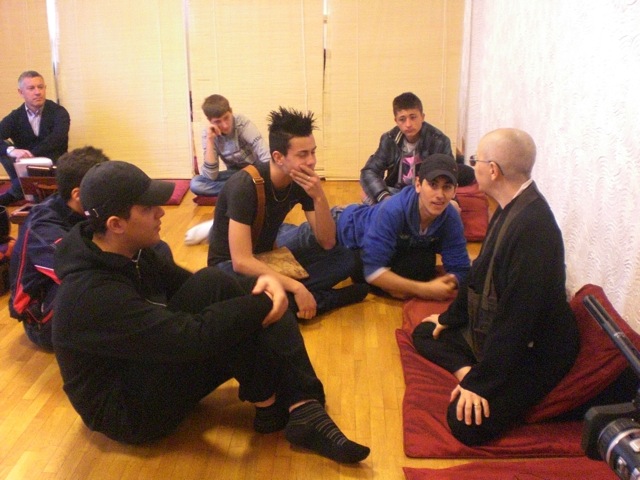 For many years the Zen Center Anshin has been working on the project of the Astalli Center called "Encounters". This voluntary work has as its purpose the education to cultural and religious diversity for students of elementary, secondary and high schools, public and private, often located in areas of social and cultural disadvantage . The project integrates classroom teaching, and visit the Anshin Zen Center for a direct approach to the Practice places. The task is to try to convey the essence of a spiritual tradition in a little time and with simple words.
These meetings with the kids are rich in ideas, reflections, and especially focus on actualization of Practice in the circumstances of everyday life.
Breakfast for homeless and group listening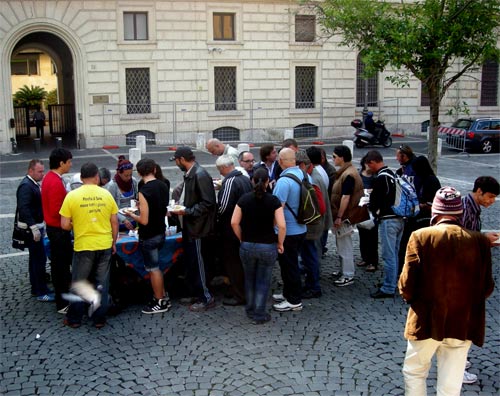 Anshin Zen Center connecting with the La Ronda's Solidarity Association (non-profit organization), is present, with his friends and practitioners, in serving breakfast for people in serious social emergency in Trastevere, two mornings a week. One afternoon a week there is the opportunity to share stories and life experiences in a program created for a group of homeless with a maximum of ten participants.
Anyone who would like to help with his presence, or with clothing, blankets or food supplies is welcome. Please, contact us.
Support for non-profit organization
Anshin Zen Center organizes music and theater performances and any other cultural events as well, to support associations and NGOs working in the field of social engagement. The guest artists and organizers offer their services free of charge. Even the students of the Creative Dance - Dance Therapy course are involved in these projects.
Amongst the associations we support: (LINKS)